---
We are affiliated with PrimeGlobal, USA which is a global network of accounting and consulting firms with offices in about ninety (90) countries located in all the continents of the world.
The Global coverage of PrimeGlobal is as seen below.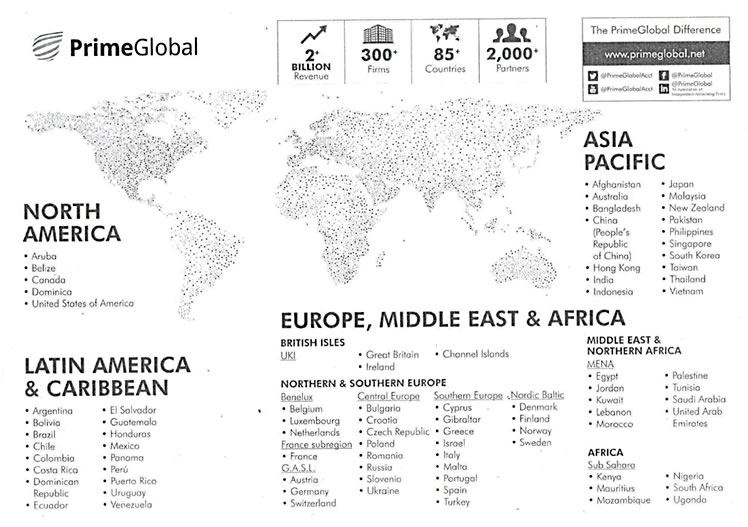 PrimeGlobal is one of the 5 largest associations of independent accounting firms in the world, comprised of over 300 highly successful independent public accounting firms with a combined annual revenue of more than US$2 billion. PrimeGlobal's independent member firms house a combined total of over 2,000 partners, 14,000 employees, and more than 850 offices in 85 countries around the globe. PrimeGlobal provides its members with tools and resources to help them furnish superior accounting, auditing, tax and management services to clients around the globe.
With this, we have expertise both locally and internationally to meet the demands of our profession.
Our international office in MIAMI, FLORIDA (USA) together with any of PrimeGlobal offices in the world are available to join us in carrying out any exercise should their

r services be required.
The World Headquarters of PrimeGlobal is located at:
9200 South Dadeland Boulevard
Suite 510 Miami,
Florida 33156
U S A