---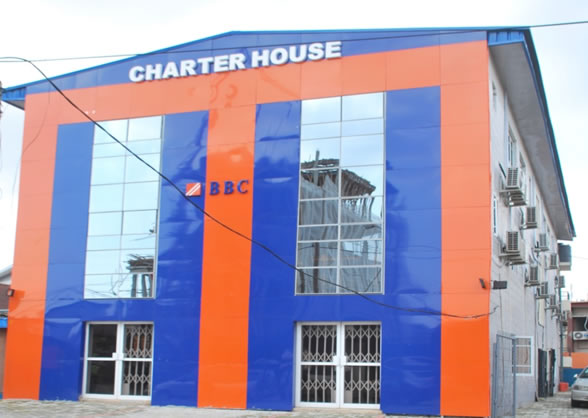 WE ARE COMMITTED TO
Excellent quality and timely delivery of our services.
Conscientious maintenance and improvement of our place in the profession.
Contribution to the development of our community and profession in manpower development, technical expertise, meaningful and stable employment in a healthy environment whilst simultaneously discharging our social responsibilities.
Dissemination of technical information towards regular communication to our staff, clients and the public.
For the past 5 decades Bbc Professionals has helped over 500 people secure the finance they need, rebuild their credit rating and get back on track. By providing transparent and affordable services and treating our customers with dignity and respect, we have one of the highest customer renewal rates in the industry.
---
About Us
The firm now known today as BBC PROFESSIONALS came into existence on 1 April, 1969 as Adepoju Balogun & Co. (A Sole Practice). The firm went into partnership with Mr. O. A. Ayanfalu and the firm became Ayanfalu Balogun & Co. abbreviated as AB & Co. On the second anniversary of the firm (1 April, 1971), a new partner joined the practice by name Chief Adeboye O. Badejo. In 1975 the firm changed its name to Balogun Ayanfalu Badejo & Co (BAB & Co.)
In 1983, BAB & Co became active on the international scene with its affiliation with BDO Binder a firm which had its origin in Western Europe and its Headquarters in Brussels. In 1990, the name of the firm changed from BAB & Co. to BDO Binder Balogun Badejo. The name 'Binder' was dropped by the International firm in 1992 and this resulted to a change of name by the firm to BDO Balogun Badejo & Co in April, 1993. After the relationship with BDO went sour, the firm dropped BDO from its name and became Balogun Badejo & Co (BBc). In view of it's desire to be relevant on the International arena, BBc became affiliated with Polaris International (now known as PrimeGlobal) An Association which allows member firms to use their local names and not adopt foreign names.
In October, 2012, the firm changed its name to BBC PROFESSIONALS with the purpose of repositioning it for better services to its prospective and numerous clients and to further improve its brand name. Presently the firm is affiliated to PrimeGlobal which is a global network of accounting and consulting firms with offices in over eighty six (86) countries located in all the continents of the world and Headquarters in MIAMI, FLORIDA (USA).
The firm started its practice on Broad Street, Lagos in the late sixties and later moved to 'Charter House' on 199, Ikorodu Road, Lagos in the seventies and operated from this address up to year 2006 before moving to No. 6 and then No. 24 Ilupeju By-Pass, Ilupeju, Lagos. After changing its operating offices over the 47 years of existence, the firm moved to its permanent address located at ''Charter House'' 7 McNeil Road, Sabo, Yaba, Lagos on Monday, 29 August, 2016.
During these years of its existence, BBC make bold to say that the firm has had the privilege of having two Partners as Past Presidents of The Institute of Chartered Accountants of Nigeria (ICAN). These are Late Sir John A Balogun, KSC and Chief Adeboye O Badejo in 1980/81 and 1999/2000 respectively. We are also very proud to say that one of our own, Mr. Chidi Ajaegbu was the Golden Jubilee President of the Institute, a rare privilege that we cherish and which adds credence to our corporate existence.
Presently, the firm is being managed by vibrant young Professionals led by Mr. James O. Obogwu as the Chairman/Managing Partner, other Partners are Mr. Everestus U. Itodo, Mr. Ayodele M. Adetuyi and Mrs. Gloria C. Egwuenu.
To God Be All The Glory !
OUR MISSION
To excel in our special area of proficiency: accounting, auditing, taxation, management advisory services and insolvency and place at the disposal of our clients the highly technical skills peculiar to the very professional accountant.